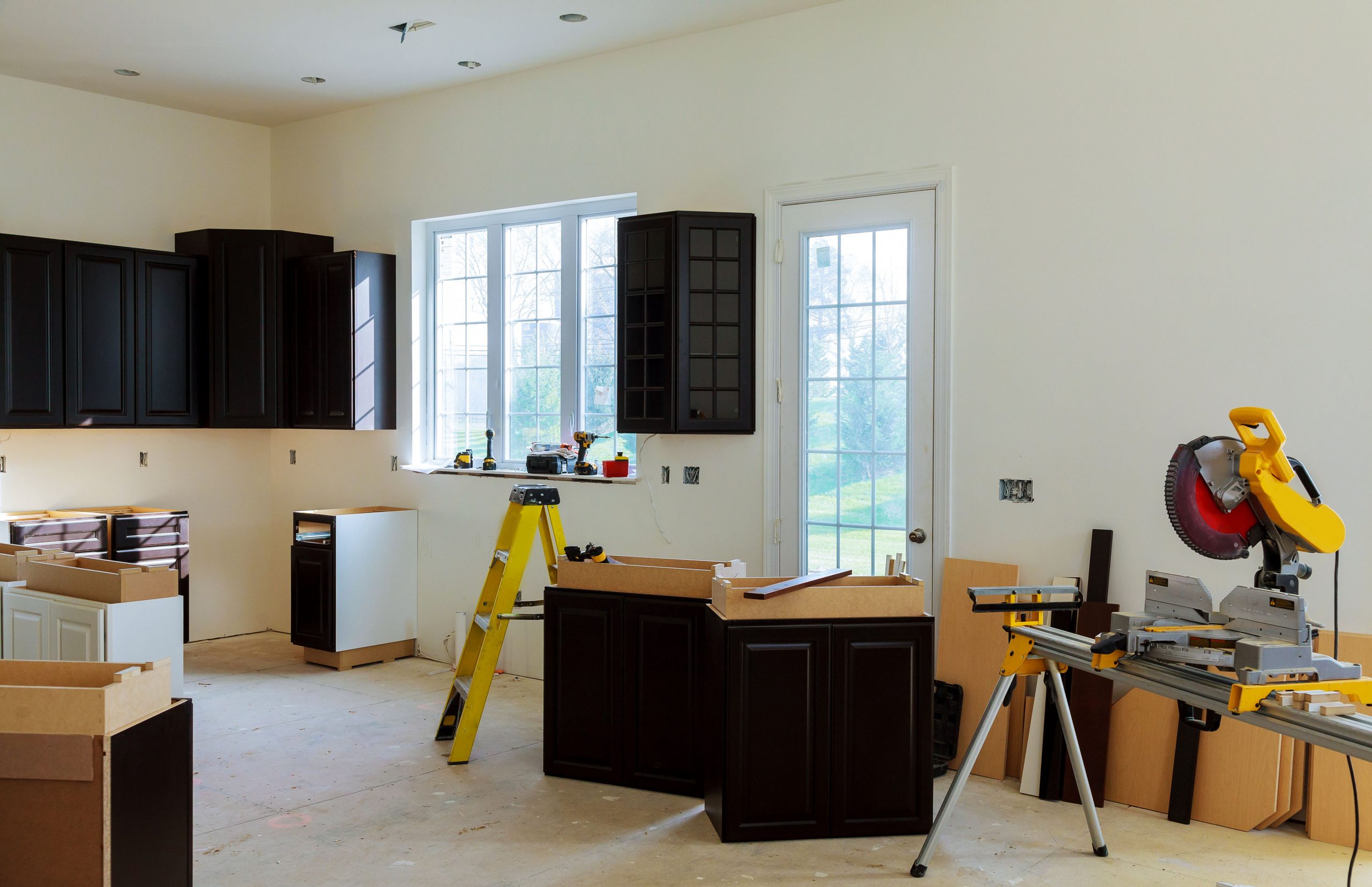 10 Mar

5 Cabinet Upgrades to Include in Your Kitchen Renovation

Are you beginning kitchen renovations but don't know what to do with your cabinets? You've come to the right place. There are so many unique cabinet upgrades you can do during your kitchen remodel. Here are just a few that can make your kitchen look brand new.
Refresh Your Pain or Stain
If your kitchen cabinets are looking a little worn out, or you just want a brand new look, it may be time for a fresh coat of paint or stain. You can choose any color you want for your cabinet doors and you can even choose a different color for the back of the cabinet to give it that pop of color. This can add a fun flair to your kitchen. You can even paint the upper and lower cabinets different colors to give your kitchen that aesthetic appeal you are looking for. This is a really fun project and you can do so much to make your kitchen look brand new.
Remove Cabinet Doors
Open concept shelves are becoming extremely popular. You don't need to remove all of your cabinet doors, even just a few will give your kitchen that modern feel you're looking for. Your beautiful dishware can be displayed in the open, showing off to your guests who come into your home. This cabinet upgrade won't break the bank either since you are just removing cabinet doors and not installing brand new open shelving.
Add Crown Molding
If you are on a budget and can't do a ton of upgrades to your cabinet, crown molding may be a great option. This can give your cabinets a brand new look and it can add height to your cabinets, making them look like you moved them higher. It can also give them a different kind of appearance, making your kitchen look sophisticated. A kitchen remodeling company can help you find the crown molding best suited for your kitchen cabinets and install them for you.
Add Glass Inserts
If you don't want the full open concept with your kitchen cabinets, but still want to see your dishes on the shelves without opening the doors, adding glass inserts to your cabinet doors can give you this look. Kitchen renovation companies can remove the front panels of your cabinets and install glass inserts in their place. This can give you that semi-open concept, but keeping your dishware safe behind the cabinet doors.
Install Lighting Under the Cabinets
Depending on where your main light is in your kitchen, your kitchen cabinets or your body may block the light from lighting up the countertops when you're preparing meals. Installing lighting under the cabinets is very practical, so you can see what you're cooking. This can make your kitchen cabinets look fancier than before as well, making your guests jealous.
According to Houzz, 94% of kitchen renovators performed some work on their cabinets in 2020. There can be so much you can do when it comes to your kitchen renovation, especially with your cabinets. There are so many budget-friendly cabinet upgrades you can plan with your local kitchen remodelers. Contact us today to see what else we can do with your kitchen cabinets.
Schedule a Kitchen Consultation