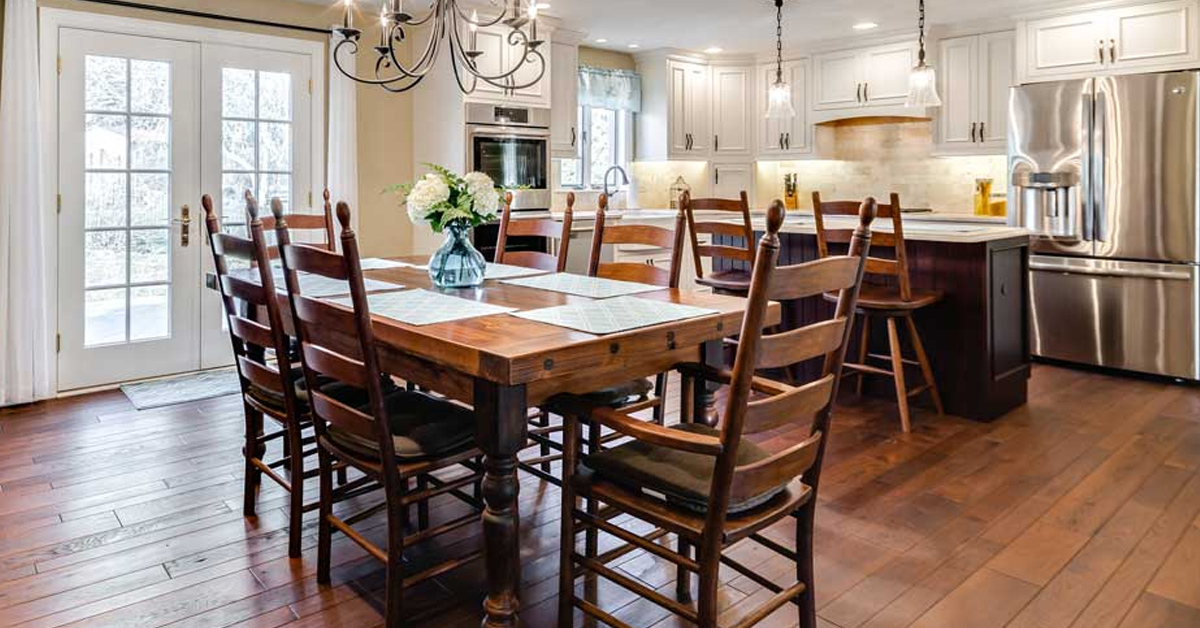 28 Oct

Semi-Custom vs Custom Cabinets: Which Is Best

Whether semi-custom or custom cabinets, the right cabinets create a focal point for your kitchen that underscores the aesthetic for the heart of your home. Based on the material and design used your kitchen cabinets can be sleek with a modern flair, charming yet trendy farmhouse style, elegant French modern or classic and traditional. Whatever your style your cabinets will underscore the design. 

No matter your style choosing between custom cabinets and semi-custom is something all Quad Cities homeowners deal with when remodeling their kitchen. Of course your budget plays a key role in your decision but you shouldn't rule out either until you understand the specific advantages (and disadvantages) both offer. Here we've put together some details to help you make your choice between semi custom and custom cabinets.
Semi-Custom Cabinets
Just as the name suggests semi-custom cabinets are prefabricated but can be somewhat customized to your specifications. While the basics apply the semi-custom cabinets offer the ability for custom features that work with your aesthetic as well as your needs for functionality. Though the basic dimensions are already in place you do have an option for resizing drawers, cabinet depth and customizing the front of your semi-custom cabinets. 
Selecting between the different options for semi-custom cabinets means you will still have a very broad range to choose from. Cost varies depending on the materials used in creating your semi-custom cabinets. Although your options are somewhat limited, semi-custom cabinets are a preferred choice over pre-fabricated cabinets  for most homeowners. If you have a specific and unique design that you wish replicated in your kitchen cabinets you might have to consider the custom cabinets instead.
Reasons to consider semi-custom cabinets over custom?
You can reface your existing cabinets
Your budget
You aren't making any changes to the kitchen layout in your kitchen remodel

 
Custom Kitchen Cabinets
Custom cabinets are a terrific choice, especially if you have a specific design or vision in mind. Building your cabinets built to your specifications means the options are just about limitless. Because these cabinets are constructed per your specifications and not using prefabricated components they take much longer to construct. Be sure to remember that when plotting your timeline for your kitchen renovation. 
There is a certain appearance to custom cabinets that set them apart from semi-custom and prefab. They have a "finished" look you won't find anywhere else. That's because they are created for your kitchen specifically so, of course, you pay for that luxury.
Whichever cabinets you choose you should absolutely work with a designer. While custom cabinets are constructed to your specifications, that's not to say any and all ideas will work. The professional designers at Seiffert Kitchen & Bath have the know-how and understanding to see that your kitchen renovation dreams come true. 
Some reasons to consider custom cabinets:
The rest of your home is higher-end

 

You need a specific custom design not available in semi-custom
You're doing a total renovation which includes changing the existing layout
You aren't able to reface your cabinets
Which Option is Best For You?
When it comes to your kitchen cabinet style it's a personal thing. Both cabinets are a beautiful addition to any kitchen and are something you'll be proud of for years to come. You need to consider your current lifestyle and decide what cabinets are practical for use in your home. Functionality is a big consideration, especially for a busy kitchen. There are semi-custom cabinets that have the look of custom and are made form high-quality material. 
Another consideration that may weigh on your choice? How long do you plan to stay in your current home? Many times the unique and custom components of your home, because they are a direct reflection of your personal taste, may not appeal to a new buyer. A return on your investment isn't a guarantee.
Get the Help You Need Before You Choose Your Cabinets
As you can see the choice is fraught with considerations. If you need help in making your selection or design ideas for semi custom cabinets or custom cabinets contact Seiffert Kitchen & Bath. Our line of both semi-custom products for your kitchen renovation is extensive and our design professionals are waiting to help.