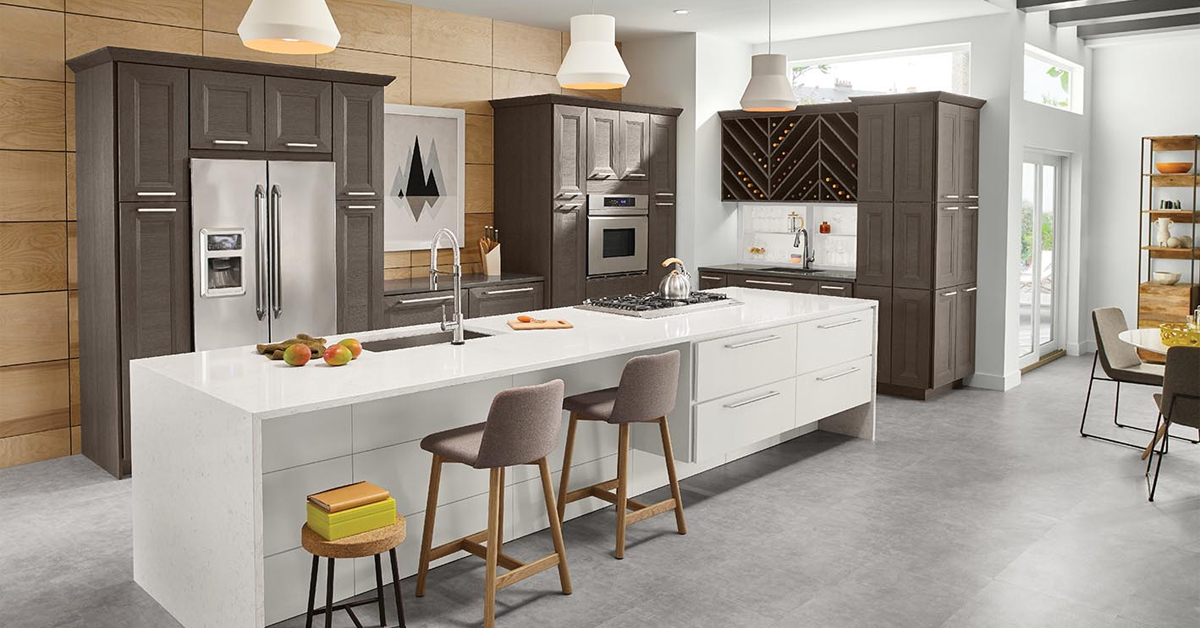 05 May

Choosing the Perfect Cabinet Door Type and Style For Your Davenport Kitchen or Bathroom Design

When our kitchen and bathroom design experts in Davenport at Seiffert Kitchen & Bath refer to cabinet door types, this applies to a specific design aspect of the door rather than a general fashion attribute. While door style and door overlay are important elements of style, the reference applies to how cabinet doors are constructed, described, and classified by the manufacturers. Door styles can play a key role in the look and feel of your Davenport kitchen and bathroom design as well as any part of your home featuring cabinetry.
Cabinet Door Types
Following are descriptions of the most common cabinet door types.

Full Overlay Doors
Full overlay has doors and drawer fronts almost completely covering the cabinet face. This leaves minimal visible gaps, usually as little as 1/4″ to 1/2″, between each cabinet door or drawer. Full overlay doors add a more sleek modern look to a traditional door design.

Partial Overlay Doors
Partial, or traditional, overlay cabinetry was the industry norm for many years. The door only partially covers the cabinet face frame, leaving gaps around the door and drawer where applicable. As the name suggests, this door style lends itself well to more traditional tastes.

Inset Doors
Inset cabinetry style is significantly different from overlay door styles. The door and drawer fronts sit flush with the face frame inside the cabinet face frame openings. Inset doors offer a very smooth, classic profile to a historically expensive craftsman style.
Cabinet Door Styles

Raised-Panel Doors
In a raised panel door, the center of the panel is higher than its edges. This style is used to create square, arched, and cathedral door styles. The raised-panel door style has been the most common traditional cabinet door style for many years. Raised-panel door styles generally offer the most detail in the profiles and contours of the center panel and the door frame.

Recessed Panel Doors
The recessed, or flat-panel, door style is a flat panel held inside the perimeter of a door that is recessed between the stiles and rails. The recessed-panel door has the most flexibility when it comes to design and is a good choice if you want to be able to change the look of your kitchen down the road.

Slab Doors
Slab doors are very much what they sound like. One slab of wood makes up the entire door or drawer front.  Slab doors do not have a frame face and the doors are usually attached directly to the cabinet sides. The slab door is generally associated with a contemporary style and modern design applications.
Variety of Cabinetry Options
Regardless of your cabinet door style or type choice for your Davenport kitchen or bathroom design, there are plenty of options you can personalize. Most doors come in a variety of colors, finishes and wood types you can select to make your cabinets conform to your personal design needs.