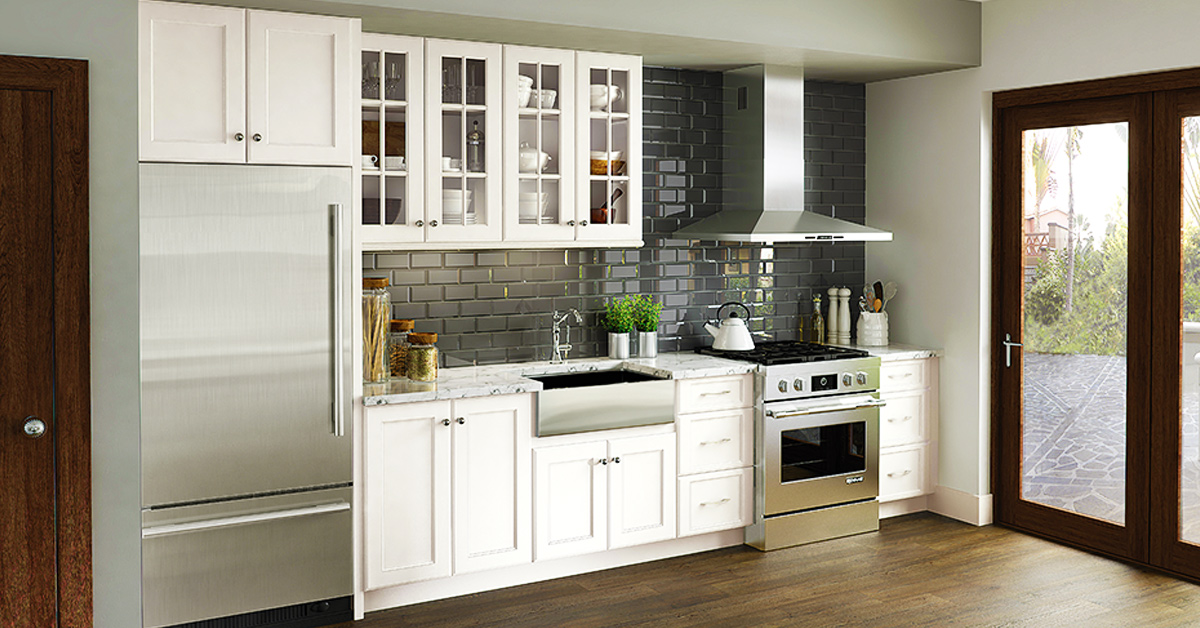 24 May

What Type of Cabinetry is Right for Your Kitchen?

Kitchen cabinets tend to be the focal point of the room. Your cabinets should be high quality, stylish, and in good shape to reflect the overall aesthetic of your home. If your cabinetry is worn or outdated, it might be high time for a change. A new set of cabinets can elevate your kitchen to new heights and completely change the dynamic. With so many options for woods, styles, and colors, you might struggle to choose a direction. Here are some ideas to help guide your decision.
1. Traditional Cabinetry
Traditional cabinetry designs have persisted for ages for their clean structure and neutral hues. It may have raised-panel doors or bead-board designs, come in crisp whites and creams, or come in a range of wood colors. Traditional is the way to go for the homeowner who appreciates old-world craftsmanship.
2. Shaker Cabinets
Shaker cabinets are a very popular type of cabinetry that celebrates simplicity and functionality. These cabinets usually include flat-paneled doors with rail frames and often come in natural wood finishes or neutral hues. Nearly every cabinet brand carries this classic, tried-and-true design. Your choice of shaker cabinets will give you a simple, minimalist look with a timeless style.
3. Rustic Cabinets
The farmhouse aesthetic has exploded in popularity in recent years. If your personal style leans more towards the rustic and rugged, this could be the cabinetry for you. Country-style cabinets are typically larger than most alternatives and are almost always wooden. They're often accented with brass or wrought-iron hardware to complete the look. Rustic cabinetry adds warmth and a "homey" vibe to any kitchen.
4. Glass-Front Cabinets
Glass door inserts give you style with a chic twist on traditional cabinetry. Glass-front cabinetry is often used only as upper cabinets to showcase your glassware, dishware, or other collectible items. This is a great option for homeowners with impressive collections that they're itching to show off. As a bonus, they serve as an incentive to always keep the contents of your cabinets organized.
These are far from the only options available for your new kitchen cabinet. If you need more inspiration, browse our kitchen cabinet search tool to see hundreds of options. We're sure to have a style, color and finish that's perfect for your dream kitchen.
Schedule a Kitchen Consultation