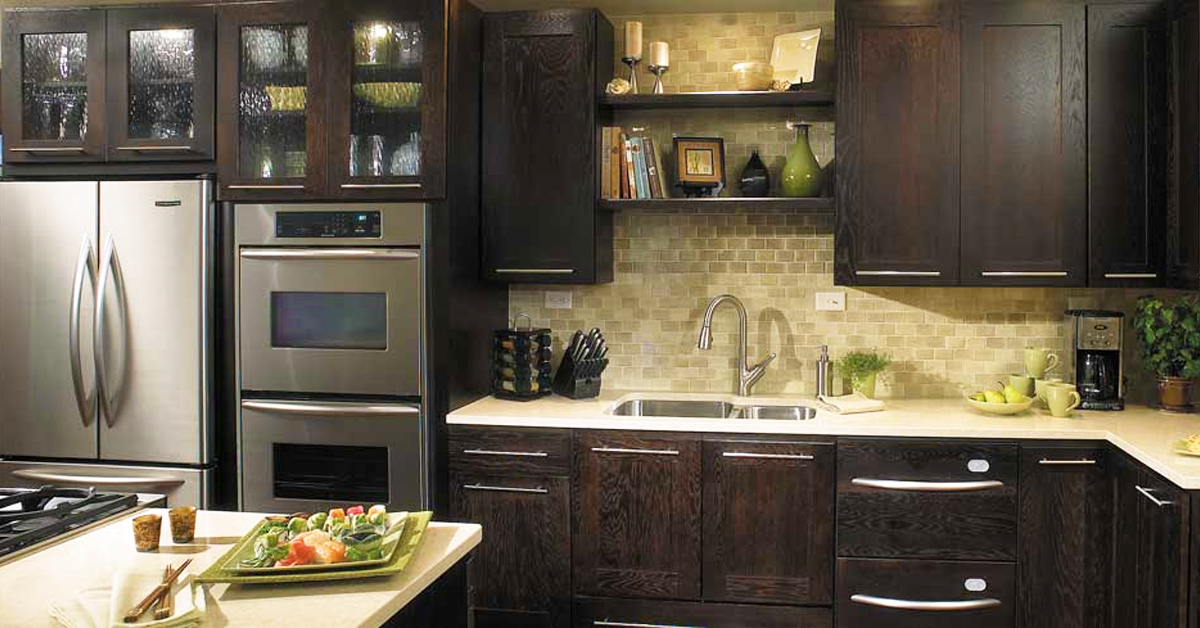 30 Sep

8 Must-Have Kitchen Storage Features

Ask most Quad Cities homeowners what they would like to change in their kitchen and inevitably they'll tell you kitchen storage. In fact kitchen remodels and renovations always include an upgrade in the amount of kitchen storage. Today's cooks do enjoy their appliances. Food processors, stand mixes and the like all need a place to stow away. And is there a home chef worth their salt who doesn't have a vast array of spices at hand?
8 Kitchen Storage Features You Need Now
No one likes clutter and when you have a cluttered kitchen it can make meal prep or simply social get-togethers a real problem. A well-designed, well thought out storage plan ensures your kitchen is beautiful and functional. Any kitchen renovation or remodeling job takes planning and part of that planning includes these must-have kitchen storage features. 
1. A Large Customized Pantry or Pull-Outs
A large pantry won't solve all of your kitchen storage problems, but it will help. Especially when you make sure every inch is usable and organized. An over-the-door rack for everyday items such as mustard, ketchup, vinegar and oil is handy. Add sliding shelves and use the space beneath to put stackable baskets and bins for fruits and vegetables that don't need refrigeration. 
If you don't have space for or don't really like the idea of a separate walk-in pantry consider installing pull out pantry drawers. Drawers specifically designed to stow pantry items are shallow and pull easily out of the cabinet enclosure. You can see exactly what you have so the next time you make your spectacular beef bourguignon you won't need to hunt for the tomato paste.
2. Deep Drawers
Storing pots, pans and their lids in deep drawers is on trend for a reason. It's so much easier to slide open a drawer and reach for the right pan and lid than scrounging around an overpacked cabinet. Deep drawers are taking the place of cabinets in many kitchen remodels and they add more room for sure. Think about how much wasted space there tends to be in the typical kitchen cabinet. By utilizing the space of a cabinet for drawers, you will add kitchen storage space and style too.
3. Pull-Out Recycling and Trash
It isn't necessary to take up precious real estate like floor space in your kitchen. When you install pull out kitchen storage for trash and recycling your unsightly trash receptacle and recycling bin are tucked away. Use the extra floor space to extend an island or peninsula and add even more kitchen storage.
4. Easy-Access Kitchen Storage for Herbs, Spices and Oils
When you're playing beat-the-clock getting dinner on the table it saves time to have your seasonings and condiments close at hand. Slim, pull-out racks next to your oven or workspace put all of your necessary seasonings, oils, sauces and condiments within reach. These shelved racks are part of the cabinetry and shut tight to keep your kitchen tidy and organized.
5. Stand Mixer Lift
This kitchen storage feature is pretty genius and will likely cause you one of those "why didn't anyone think of this before" moments. A stand mixer takes up a good bit of space on your counter. Sure, who doesn't like to show off their enviable stand mixer that looks like it just came off a Food Network set? But when it's stowed out of the way your kitchen looks so much more sleek, uncluttered and inviting. With this state-of-the-art storage your mixer sits on a pull-out lift-up shelf. You won't need to lug the mixer back and forth to your work space. You have access to the mixer and when it's time to put it away you can simply push it back into the cabinet. 
6. Slide-Out Storage For Your Baking Sheets, Cutting Boards and Oversized Platters
Cookie sheets are somewhat awkward to store and oversized platters don't fit easily into your dish cabinet or drawer. Custom inserts in a cabinet designed for this type of storage keep your baking sheets, cooling racks, holiday platters and cutting boards from taking up kitchen storage space elsewhere. 
7. Kitchen Storage for Pet Feeding Station
We love our pets, and they are a huge part of the family. But, their dishes are often in the way. When company comes over your pet's feeding area can be an eyesore. This is easily remedied when you install a pet feeding station that holds all of your pets bowls and pulls out at floor level from beneath your cabinets or island. Open and close the pet feeding station with a simple kick of your toe. 
8. Kitchen Storage for Kid-Stuff
Whether they're doing homework, creating a masterpiece or simply hanging in the kitchen to be near you your kids' art supplies, paper and pencils seem to be, well, everywhere. Solve that kitchen storage problem with a designated space at the end of your kitchen island or a peninsula. Pull out kitchen storage shelves can double as a work space for your littlest Picasso while your older children can grab what they need and do their homework or create at the dining bar or table. 
You Can Have It All
These kitchen storage ideas are just some of the must-have amenities today's homeowner desires. Tackle your kitchen storage problems, be on-trend and make your life easier when you contact the professional problem solvers at Seiffert Kitchen & Bath. Our design team will help you realize your vision of a dream kitchen-organized, functional and a beautiful reflection of you.