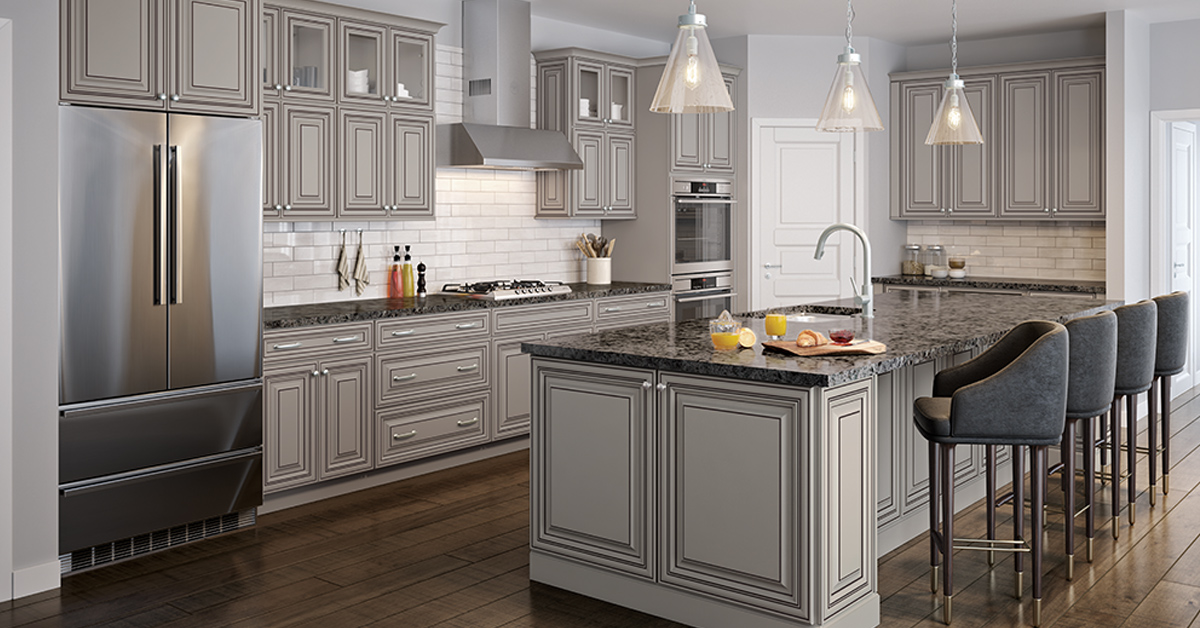 19 Aug

8 Trendy Kitchen Themes That Never Go Out of Style

Kitchen themes run the gamut from retro and mid-century modern to farmhouse and quirky, quaint country style. Choosing from the many popular kitchen themes is overwhelming. Especially when you want your investment to stand the test of time.

It's no secret to residents of the Quad Cities, or across the country that kitchens are the new "family rooms." Even as we all endured being together for 18 months we still enjoy cooking together, grabbing a snack and talking at the kitchen counter and just being in the heart of the home. If you have any doubt, think about the last gathering you attended in someone's home. Where did everyone congregate? The kitchen!
Kitchen Themes that Impress
Given that your kitchen is the busiest room in your home, and knowing that a kitchen renovation is a pretty big investment you want timeless style that looks as lovely today as it will ten years from now. And from a resale perspective you absolutely want your kitchen to look inviting to any potential buyers.
In the absence of a crystal ball, it's difficult to know what will be popular in the years to come. One thing you can count on? Some kitchen themes never go out of style. Themes that combine form and function, panache and purpose, style and savoir faire are always on trend.
8 Kitchen Themes That Never Go Out of Style
When planning the kitchen of your dreams, you want a space that combines functional and efficient meal preparation with an easy, casual and inviting gathering area. A space that reflects your lifestyle and incorporates features unique to your taste. Bear in mind square footage is a factor. But with the right design team and classic design essentials you'll be celebrating in your perfect kitchen in no time.
Mid-Century Modern
At first glance many mid-century modern kitchen themes appear to be throwbacks to a bygone era. But look closer. The sleek style and functionality of the mid-century theme is quite dramatic, very high-end in appearance and in no way is it commonplace. For those who appreciate kitchen themes that are timeless yet on trend consider incorporating the elements of a mid-century modern kitchen design. 
Modern Farmhouse
As kitchen themes go this one is among the most popular today. Detractors of modern farmhouse kitchen themes keep predicting elements of this lovely homage to grandma's house are played out, but those elements are timeless. White subway tile is still one of the top requests for backsplash. The homey combination of industrial, rustic and modern style offers both function and flair. Clean white cupboards, quartz or butcher block countertops, dual sinks, flat black hardware and bead board or shiplap are hallmarks of the modern farmhouse style. 
Contemporary
Not to be confused with the mid-century modern kitchen theme, contemporary kitchen themes rely on modern touches, fixtures and features but with a softer look. Your contemporary kitchen uses modern technology throughout. Maybe a high-end convection cooktop? Sleek stainless steel appliances, state of the art dishwasher, wine fridge, quiet-close drawers and cabinets make contemporary kitchen themes trendy yet timeless.
French Country
For those whose tastes tend to be less subtle and run more to iconic a French country kitchen is one of the preferred kitchen themes. Distressed finishes on cabinetry and floors, warm wood elements, natural stone, wrought iron and regal fixtures work to evoke an old-world charm. Antiqued hardware and a warm color palette make your guests imagine they're in Provence. And what Provençal kitchen is complete without a wine fridge?
Scandinavian
Minimalism is a popular trend today and Scandinavian kitchen themes certainly apply the rules of minimalism to your space. Natural-toned wood, or stark white cabinets, neutral colors, natural textures and simple hardware all elicit images of the land of the midnight sun.
Retro Kitchen Themes
A blast from the past in design only, retro kitchen themes shouldn't be confused with mid-century modern. The retro kitchen gives off a much more 1950s/early 60s Betty-Crocker-meets-Mad-Men's-Betty-Draper vibe. Tile countertops, recessed lighting, linoleum or painted wood flooring, an apron-front sink and appliances that only look vintage merge to make you think you've time-traveled. You and your guests will fall in love with this charming retro style.
Modern Country
Not to be confused with modern farmhouse, modern country is its own style. With the modern country kitchen themes, you get a little bit of the traditional white or neutral cabinetry and simple hardware, but then there are pops of color in certain elements. Think appliances in your favorite hue, anything-but-white subway tile, a rustic barn wood island, painted wood floor and other old-timey features and you'll definitely be on theme for your modern country kitchen.
Traditional
Classic, timeless and enduring are all terms people use when discussing their idea of traditional kitchen themes. You can never go wrong with tried and true elements such as shaker cabinets, soapstone countertops and marble backsplash. Black, white, dark wood and simple-yet-elegant lighting are common features of the traditional kitchen. White appliances complete the look of traditional kitchens.
Design Help for Your Kitchen Renovation
When you remodel or renovate the heart of your home, choose from kitchen themes that withstand the test of time. Those that employ elements and features that hold appeal today and tomorrow. And for help with your kitchen design or any of your home renovation needs turn to Seiffert Kitchen and Bath. We stand by you every step of your kitchen renovation.